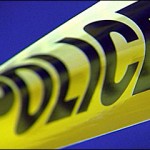 The Wichita Police Department contacted the Riley County Police Department on Tuesday, at approximately 1 o'clock that afternoon.
The call was in regards to an investigation they had with a suspect in the Riley County area.  This suspect is under investigation for possession of child pornography.
Due to the nature of this investigation, no further information has been released.
———————-
Riley County Police filed a report for indecent liberties with a child on Tuesday, at approximately 6 p.m. in the city limits of Manhattan.
The victims are reported as being a six year old boy and a ten month old boy and there were allegations that an adult male had touched them inappropriately.
No arrests have been made at this time, but officers are continuing to investigate this case. The suspect is said to be known to the victims's family.
———————-
This past Saturday, the Riley County Police Department conducted a MIP/MIC Saturation Patrol.  Officers involved in the patrol were enforcing alcohol laws related to underage drinking and taking appropriate enforcement action.
As a result: nine citations for MIP, four citations for open containers, one citation for pedestrian under the influence in a roadway and one citation for urinating in public were issued.  Officers made a total of 45 stops throughout the duration of the patrol.
This patrol was the first in a series of four patrols, which will be conducted this year and is paid for by the Manhattan Area Risk Prevention Coalition.
Friday, the Riley County Police Department will conduct the second saturation patrol.