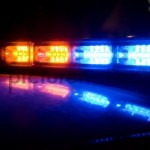 A suspect connected to an arson case in Manhattan has been charged for several incidents that occurred early Wednesday morning.
Gavin Hairgrove, 20,  of Manhattan, was arrested for the offense of battery on a law enforcement officer after causing a short altercation while in Riley County Jail.
Prior to the battery, Hairgrove was arrested for driving under the influence and unlawful possession of depressants.
Bond for the under the influence and unlawful possession charge was set at $3,500 with bond for the battery charge set for $5,000.
Hairgrove is still confined in Riley County Jail.
####
With the reports of several burglaries within the past several months and with many new members to the community, The Riley County Police Department would like to remind residents of the importance of securing their property.
The police encourages the community to keep their vehicles secure and free of valuable items as well as locking the doors and windows of their homes.
By securing your personal belongings, the Riley County Police say that you will reduce your risk of becoming a victim of crime.