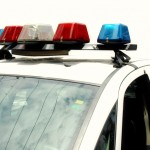 Two felony charges and one misdemeanor charge landed a St. George man behind bars Monday afternoon.
Around 4:15, John Bandy (49) was arrested for criminal threat, aggravated battery, and domestic battery.  Bandy faces a $50,000 bond and is currently confined in Pottawatomie County Jail.
———–
A Wamego man faces a hefty bond after receiving two felony charges Monday night.
Dakota Ellis (20) was arrested at his home on the 600 block of Poplar Avenue, around 10:00 that evening.
Ellis was charged with aggravated assault and aggravated battery.
His bond was set at $20,000 and no other information is available at this time, as the arrest will be handled in Pottawatomie County.
———–
A St. George man was arrested Monday afternoon for drug charges.
Riley County Police first arrested Jason Lyne (30) around 3:30 that afternoon for a protection order violation and use/possession of drug paraphernalia .
Lyne's bond was set at $7,500.
No further details have been released at this time, as Pottawatomie County is handling the arrest.
———–
A dump trailer belonging to Associated Environmental, of Manhattan was reported stolen Monday morning.
Around 7:00, Riley County Police responded to the 400 block of Pottawatomie Avenue for a theft complaint.  The trailer is said to have been taken overnight and no arrests have been made in connection with this incident thus far.
The estimated loss is around $7,000.
————
Riley County Police made an arrest Monday afternoon as a Manhattan man violated his probation.
Anthony Jones (32) was arrested around 12:15 that afternoon for two counts of probation violation.
His bond was set at $4,000