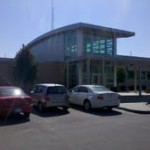 Multiple charges sends one Manhattan man to Riley County Jail.
John Clark, 54, was arrested Thursday night for charges including forgery, criminal use of a financial card, theft by deception and felony theft.
Clark is still confined at Riley County Jail with bond set at $6,000.
####
An arrest by the Pottawatomie Police Department sends one man to jail.
Bryce Baker, 24, was arrested on the 400 block of Elm street early Thursday morning for a probation violation.
Baker is still confined. No bail has been set.
####
A man from Huchinson is still confined after being arrested by the Pottawatomie Police Department.
Joshua Mann, 26, was arrested Thursday afternoon for the charge of failing to the appear.
Bond for Mann is set at $7,500.
####
A St. George man is still in jail after being arrested late Thursday night.
Steve Torrey, 53, of the 4300 block of Hopkins Creek Road was arrested by the Pottawatomie Police for a domestic battery charge.
Torrey is still confined with no bail.