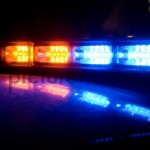 Two felony level drug charges landed a Manhattan man in jail Friday evening.
Lavell Williams (37), of Manhattan, was arrested by Riley County Police in the 1800 block of Fort Riley Boulevard.  He faces a possession of opiates, opium or narcotics charge and an unlawful possession of a hallucinogen charge.
Williams's bond is set at $10,000.
Although it has not been confirmed at this time whether the two arrests are related, a Wichita individual faces the same charges, as they were arrested at the same time on the same street.
Bronta Costello (29) was also taken to Riley County Jail on a $10,000 bond.