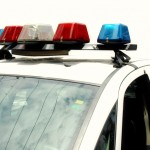 On Monday evening, a Manhattan woman was arrested for two outstanding probation violation warrants.
Gina Jones (20) was arrested by Riley County Police in the 6000 block of Tuttle Terrace.
Both of these warrants are from Riley County District Court, and the probation violation charges stem from previous charges of interference with law enforcement and vehicle burglary.
Her bond was set at $10,000.
————————
This Friday, the Riley County Police Department will conduct a DUI Saturation Patrol. Officers involved in the Saturation Patrol will be looking for signs of impaired driving and other traffic violations. Motorists who show signs of alcohol and/or drug consumption will be evaluated and appropriate enforcement action will be taken.
The purpose of this program is to place additional officers in and around the Manhattan area with the goal of detecting and deterring impaired driving.
This patrol is the first, in a series of five, which will be conducted this year. The Kansas Department of Transportation's Highway Safety Project provides the funding for the Saturation Patrol.