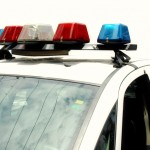 A Riley woman received a shocking surprise when an unknown subject entered vehicle Monday morning.
Around 11 o'clock, Christina Reed (53) reported to Riley County Police that an unknown individual entered her 1960 Ford pickup truck and urinated inside the cab. A 2007 Yamaha Quad Runner's clutch cable and engine were also damaged while it was parked with the truck near the Riley County High School. This was filed as a criminal damage to property and burglary incident.
The total estimated loss is $2,040. Police are asking anyone with information to contact the Manhattan Riley County Crime Stoppers by calling 785-539-7777. By calling crime stoppers, you could be eligible for a reward of up to $1,000.