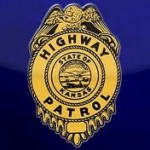 Update at noon Thursday:
Still no details regarding an accident on on highway 24 three miles west of St. Mary's, reported at about 8:45 Thursday morning.
The accident resulted in the closure of both eastbound and westbound lanes in that area for about an hour. The Kansas Department of Transportation has announced that just before 11:30 Thursday morning, all lanes of eastbound and westbound U.S. 24 have been opened to unrestricted traffic
The Kansas Highway Patrol has been investigating the accident and could only confirm at noon Thursday that injuries were involved.
####
Update: As of 10:20 am, one lane has been opened to traffic. KMAN will continue to keep you updated as more lanes open.
####
The Kansas Department of transportation has informed KMAN that as of 8:45 am, TODAY, Thursday, June 20, eastbound and westbound U.S. 24 lanes are CLOSED three miles west of St. Mary's between mile markers 340 and 341 near Red Barn landmark due to a serious injury accident.
The road is closed until further notice. Traffic has been detoured via: U.S. 75 to I-70 to K-99 until further notice. Drivers should avoid the area and use alternate routes if at all possible. We will let you know when the highway is reopened to all traffic.