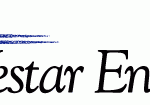 Update-Monday morning
News of power outages in Manhattan caused a panic for local residents, as the problem began just before the K-State football team kicked off for the bowl game in Arizona.  The problem seemed to be an underground switch, but residents woke up on Sunday morning to find their power was out yet again.
Westar Representative, Gina Penzig explained the reasoning behind the second outage involved a failing breaker at a sub station.
Service was transferred for those customers so that Westar could fix the problem, and power was restored.
——————
More than 2,000 Westar Energy Customers in Riley County were without power Saturday evening. 2,094 were without power in Riley County at 7:30 p.m., with one customer in Geary County listed.
At 8 p.m. that number had changed to 1,489 in Riley County, one in Pottawatomie County and One in Geary County.
At 8:15 p.m. that number was down to 821 Riley County customers and one in Geary County.
At 10:30 34 Riley county customers were still without power.
Power was apparently restored to all Riley County customers by 11:15 p.m.
KMAN News attempted to reach Westar's on-call communications official and will update this website as soon as more information is available.