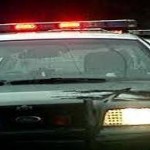 Riley County Police are investigating a burglary in the 2600 block of Buttonwood Drive. 
Monica Stoker, 34, of Manhattan reported a digital camera, two lenses, and a camera bag were taken from an unsecure vehicle that she owned.
The total estimated loss is $3,350. This burglary occurred during a short time frame Thursday afternoon and currently there have been no arrests made.  Officers continue to investigate the matter further.