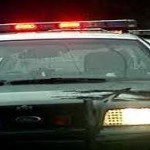 Riley County Police are investigating a complaint of aggravated battery and battery.
At approximately 3:20 AM Friday RCPD made contact with two victims, identified as males, ages 24 and 25.  Names and personal information have been withheld in an attempt to protect them from further victimization.
Both victims say they were approached by three unknown males, near the intersection of 11th Street and Thurston, as they were walking away from the Aggieville Business District. One victim received significant facial injury and was transported by Riley County EMS to a hospital in Wichita for treatment.
The unknown males have been described as being two African American and one Hispanic and they have not been located by police. There were no reports of weapons being involved and currently police are asking for assistance.
 Those with information about this investigation are asked to contact the Riley County Police Department or the Manhattan Riley County Crime Stoppers.
####
A 24-year-old Manhattan man now faces a failure to appear charge in addition to a drug-related charge.
Riley County Police arrested Jeffery Thompson, on a warrant for failure to appear with an original offense of possession of certain hallucinogenic drugs. This District Court warrant was served in the 2300 block of Tuttle Creek Blvd. on Thursday at approximately 9:50 PM. Thompson's bond was set at $5,000.