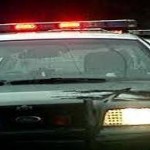 In addition to an update on Wednesday's shooting (details in separate story):
Riley County Police are reporting two theft cases Thursday morning.
J.B. Pearl Sales and Service of St. Marys reported the theft of a 1,000 gallon sprayer trailer from the area of Pleasant Valley Road and Zeandale Road in Riley County. the sprayer was reported stolen at 11:15 Wednesday morning. It had been left temporarily on the side of the road by the operator but when he returned, it was gone.Loss is estimated at $4,500.
And Tess Newport of the 1100 block of Vattier reported a burglary to a residence. Newsport indicated she arrived homeabout 5:30 Wednesday evening to find the front door standing open, possibly from the wind. Taken was jewelry and U.S. currency for an estimated loss of $1,300.