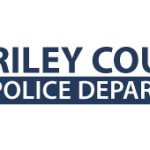 Update 11 a.m. Monday:
As earlier reported on KMAN Sunday evening at approximately 5:35 PM, the Riley County Police Department filed a report for aggravated battery and aggravated assault in the 800 block of Colorado Street in Manhattan. Additional details were released Monday.
Luke Johnson, 50, of Manhattan reported he was battered and suffered a cut to one of his fingers in the process of attempting to take a knife away from the suspect.  Lee Smith, 49, of Manhattan also suffered a cut to his thumb while attempting to take the knife away.
Arrested for these crimes was Tobin Spriggs,53, of Manhattan. Spriggs was held and is still confined on $10,000 bond at the Riley County Jail.
###
Early reports came in of a fight involving a knife near the 800 block of Colorado Street in Manhattan at approximately 5:15 pm on Sunday.  Two individuals are reported to have suffered lacerations, and one suspect with a  possible broken rib.
Later reports indicate no one required transport for medical treatment.
While not able to yet confirm if there is a connection, a 53-year-old man who lives in the 800 block of Colorado was arrested shortly after 5:30 on an aggravated battery charge. Monday morning's arrest reports indicates Tobin Spriggs was taken into custody on the aggravated battery charge. His bond was set at $10,000.