North Dakota State shocked the college football world by knocking off K-State 24-21 to open up the 2013 season. Bison quarterback Brock Jensen threw for 165 yards and two touchdowns along with a rushing TD.  He led the game winning drive in the 4th quarter that lasted over eight minutes, as NDSU converted four consecutive third downs.
K-State coach Bill Snyder was so impressed with Jensen's performance that he mailed this hand-written note to the Bison signal calller.  Social media was abuzz with admiration for Snyder when a photo of the letter was released via Twitter on Sunday: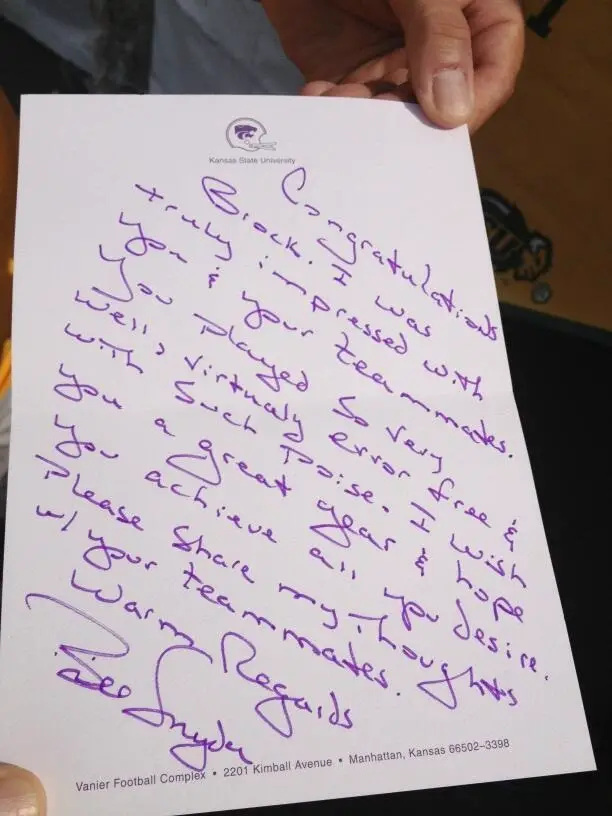 North Dakota State improved to 2-0 on Saturday with a 56-10 rout of Ferris State. Jensen threw for two more touchdowns and ran for another as he passed for 259 yards against the Bulldogs.