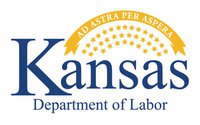 Manhattan area unemployment numbers remain somewhat low according to numbers released Friday by the Kansas Department of Labor.
 The Manhattan metropolitan area, which includes Riley and Pottawatomie Counties was 3.7 percent in July, compared to 3.4 percent in June. The Manhattan/Junction City combined statistical area was 4.2 percent in July–with that number nearly half a percentage point below the month before.
 Manhattan by itself had a 3.5 percent rate and Junction City showed a 5.7 percentage for July.
 All area counties showed an increase in July including Riley County with 3.8 percent, Pottawatomie county at 3.7,  Clay County's  4.5 percent. and Geary County's 5.9 percent.