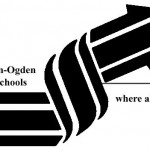 The Manhattan/Ogden teachers officially have an agreement.
A special USD 383 board meeting was held Monday morning and board members unanimously approved the contract seven to zero.
As previously announced, teachers this past Friday ratified the tentative agreement reached last month.
The new contract includes a 2.5 percent compensation package increase, with an increase of 750 dollars in base salary. Other provisions include continued coverage of the basic health insurance premium and an increase of 1.5 percent supplemental contract compensation for coaches and sponsors.