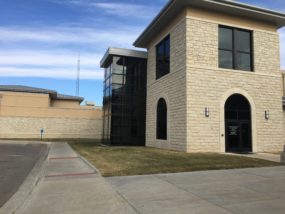 A Wamego man will serve nearly five years in prison in connection with a Wamego kidnapping this past May. David Rojas was sentenced Thursday in Pottawatomie County District Court to 59 months for kidnapping, and 12 months for criminal discharge of a firearm. The sentences will be served concurrently and Rojas was remanded to serve his time.
Rojas was arrested in Wamego after police received reports of gun fire. No one was injured.
Also Thursday in Pottawatomie County Court, David Zarger was given a 12 month sentence to be served in the Pottawatomie County Detention facility. Zarger was arrested for domestic battery and two warrants for probation violation after an early February report released by the Saint George Police Department of a physical domestic disturbance. Zarger was reportedly armed with a baseball bat when police were called to the scene.
The judge Thursday did indicate he would consider a motion for parole for Zarger on February 15th of 2018.