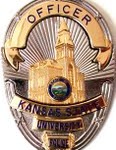 The K-State Police Department is investigating reports of an unknown male who had exposed himself to at least two individuals in the evening hours Sunday in the central area of campus.
The subject was described as a white male 30-40 years of age 5'9-6'00 with a "husky build" wearing shorts and a t-shirt.
The K-State community is reminded of the services such as the Wildcat Walk which is a free services to all  at 785-395-SAFE. Anyone who has information about this case should contact the K-State Police Department 532-6412 or you may leave anonymous tips at ksu.edu/police/silent .