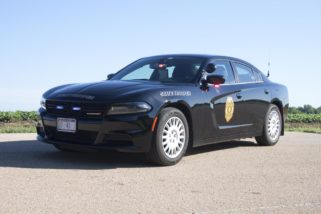 A Junction City man died in a Clay County accident Sunday.  James Jenkins, 29, was driving a Chevrolet Impala eastbound on K-82 at the west end of the Milford Lake causeway when he drove off the north edge of the roadway and rolled down the embankment.
The Kansas Highway Patrol reports the accident occurred at 3:10 a.m. Sunday. Jenkins was not wearing a seat belt.
And in an un-related accident on the Kansas Turnpike Saturday, a 75-year-old Manhattan man was injured. According to the Kansas Turnpike Authority, Duane McKinney was eastbound at about milepost 195 near Lecompton and started to change lanes to the left, when he realized there was a vehicle in the lane and over corrected to the right. McKinney's vehicle spun out and struck the barrier wall. The accident was reported shortly after three Saturday afternoon. McKinney was wearing a seat belt.