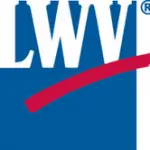 During Sunday's Riley County Commission Forum hosted by the League of Women Voters of Manhattan/Riley County, all four candidates had an opportunity to answer different questions and address their views on a variety of issues.   Democratic Candidate for District 2, Scott Seel said his party affiliation is important to him, but not more important than his views. Meanwhile, Seel mentioned he supports the 1/2 cent sales tax renewal due to the need for it in the area. He added with all of the people at the football stadium, Country Stampede, etc. every year, that those are people we are sharing that tax burden with.  He added that's his main purpose for supporting the tax.
The other candidate for District 2, Republican Robert Boyd, explained at the forum he chose his political party after joining the military.  Boyd said he intends to stick by his party even after the election.   Boyd also mentioned the need for the sales tax renewal is high in this area. Boyd added he believes the people coming into the county who are not property owners should share in the cost of taking care of our roads.
There's been much discussion regarding the metropolitan planning organization, with the City of Manhattan saying yes to a plan in recent days. During discussion of the metropolitan planning organization at Sunday night's forum, Third District Riley County Commission Candidate Rod Harms indicated support of the plan given an initial okay by Manhattan City commissioners.
The other Third district candidate Ron Wells admitted to some concerns about the MPO, syaing he'd never been a fan of it. He says since that's already been assigned and he'd deal with it after being elected to county commissioner.
Other issues discussed by the Third District candidates included the Wildcat Creek Watershed working group, funding the Riley County Police Department, and senior citizen and mental health services.
For the entire forum, check out our "On Demand" section on this website.