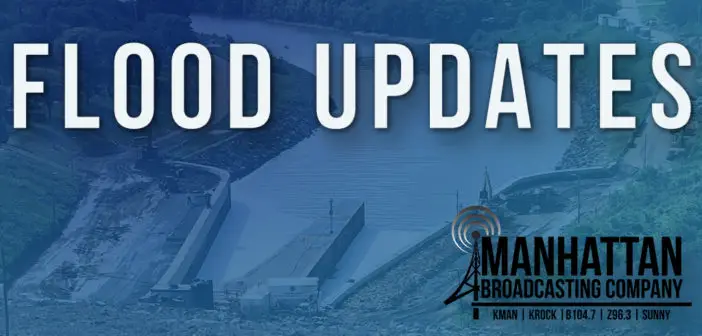 Weather Delays and Closings:
Submissions of flood-related announcements can be sent via email to: studio@1350kman.com
With the reduction in the water level of Tuttle Creek Lake the Evacuation Advisory has ended.  A High Water Advisory remains in effect and Emergency Preparedness advises the public to remain alert to changes in weather forecasts and lake elevations should conditions change in the future.
CANCELLATIONS

Due to possible bad weather, the Municipal Band Concert scheduled for Tuesday, 6/11 has been cancelled.
SHELTER INFORMATION
NONE
For more information, visit the City of Manhattan's Flood Preparedness page.