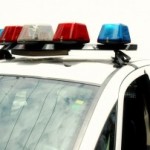 A Fort Riley soldier suffers facial injuries after being assaulted in Aggieville over the weekend.
Riley County police told reporters on Monday that 22 year old soldier Jerry Deaton was standing outside of Johnny Kaw's around 2:00 a.m. when he was struck in the face by a fist multiple times by an unknown assailant.
Deaton suffered significant injuries to his face, and was transported to Mercy Regional Health Center for treatment, and was later released.
Police are investigating.
________________________________________________________________________________________________________
A sexual offense reported in Texas has ties to Manhattan.
Riley County police informed reporters on Monday that they have received a report from the San Antonio police department of an alleged indecent liberties with a child under fifteen years old that occurred in Northwest Manhattan.
The victim reports that while both she and the suspect were in Manhattan, he inappropriately touched her. They have since moved out of the area, and are currently in the San Antonio area.
The Riley County police department is currently investigating the case.