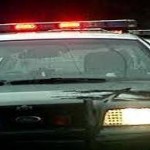 Riley County Police  arrested Mohammed Abduljabbar, 26,  of Manhattan on a warrant for failure to appear.The original offense was listed as stalking after being served a protection order.
Abduljabbar was arrested near the intersection of 12th Street and Bluemont Ave. and is currently confined in lieu of a $25,000  bond. He was arrested on Tuesday  at approximately 4:15 PM.
###
A 26-year-old Manhattan woman has been arrested by the Junction City Police Department for a Riley County District Court warrant listing the offense of failure to appear in court. The original offense listed on the warrant for Currin Ayer was possession of certain hallucinogenic drugs and endangering a child. She was confined and later released on a bond of $5,000.
###
Riley County Police are investigating a criminal damage to property report in the 1100 block of Garden Way.  The Plasma Center at that location reported a broken window and damaged vending machine. The total estimated loss is $2200 and currently suspect or suspects are unknown. The damage occurred in the overnight hours Tuesday.
###
A burglary report was filed in the 300 block of South Park Street in Ogden Tuesday afternoon at about  12:30. The burglary reportedly occurred Monday evening, with  Leonard Puls, 62, of Ogden reporting that several items were taken from a boat and a truck located on his property.
Items  taken included a tool box, hand tools, boat seats, a trolling motor, two windshields, and a fish finder. The total estimated loss in this case is about $2,248.