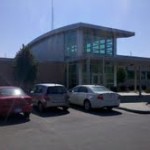 Police will be on the hunt for drunk drivers Saturday during their DUI Saturation Patrol.
The Riley County Police Department will be conducting the patrol, by placing additional officers in and around the Manhattan area with the goal of detecting and deterring impaired driving.  Officers involved in the patrol will be on the lookout for signs of impaired driving and other traffic violations.
Individuals who show signs of alcohol and/or drug consumption will be evaluated and appropriate enforcement action will be taken.
This patrol is the first, in a series of six that will be conducted throughout this year.
The Kansas Department of Transportation's Highway Safety Project provides the funding for these Saturation Patrols.