SAN DIEGO (AP) Nick Novak kicked a 36-yard field goal with 5:30 left in overtime and the San Diego Chargers, who trailed by 10 points in the fourth quarter, beat the Kansas Chiefs 27-24 to claim the AFC's final playoff spot.
The Chargers (9-7) ended a three-year postseason drought. The winning drive was kept alive by a 2-yard gain by Pro Bowl safety Eric Weddle on a fake punt on fourth-and-2 from the Chargers 28. The game ended when Kansas City couldn't convert on fourth-and-15 from the San Diego 41 with 3:16 left.
With the Chargers on the verge of an embarrassing collapse against a team resting 20 of 22 starters, Philip Rivers threw a 6-yard touchdown pass to Eddie Royal early in the fourth quarter and Novak kicked a 22-yard field goal to tie it.
Kansas City kicker Ryan Succop was wide right on a potential game-winning, 41-yard field goal try with 4 seconds left in regulation.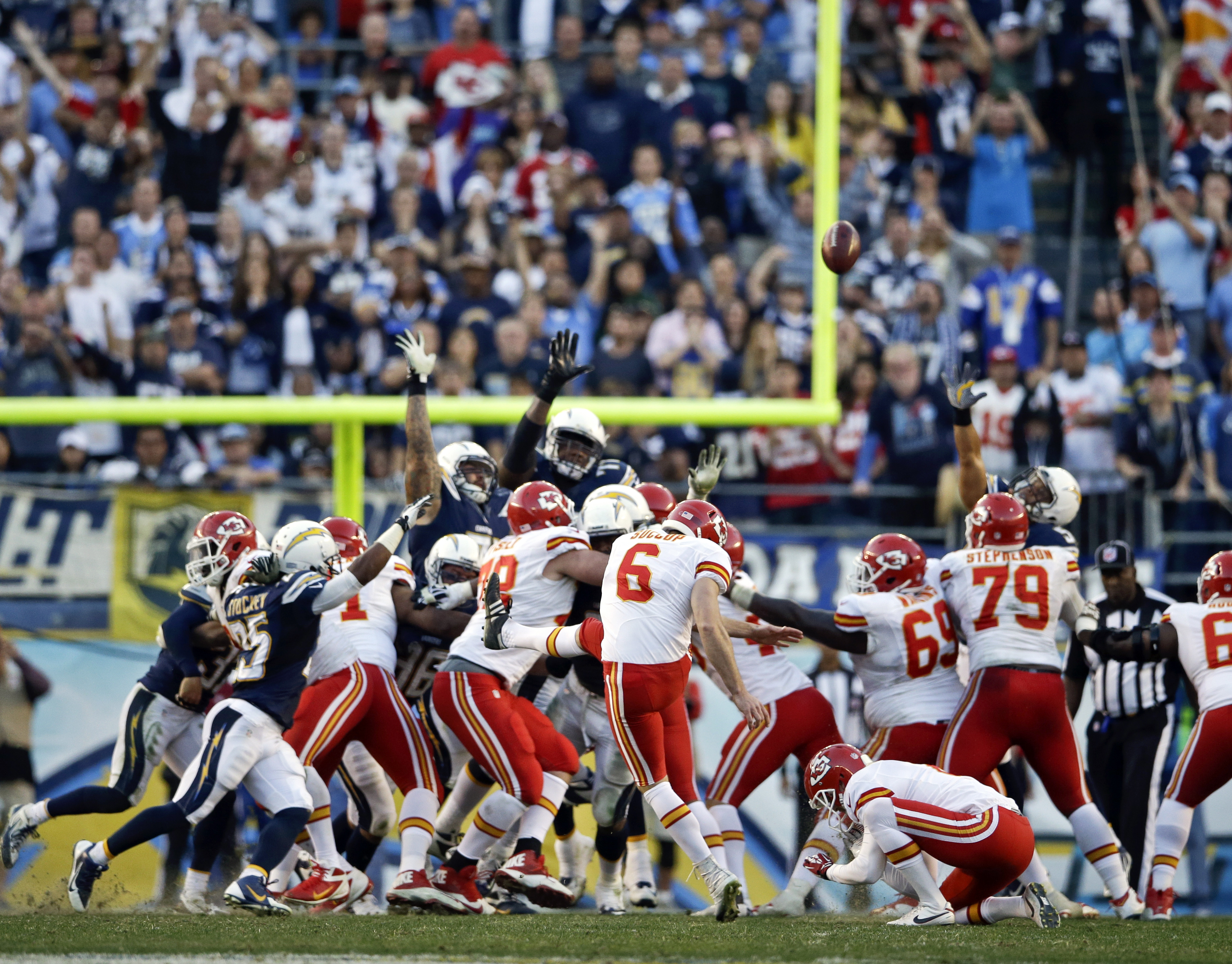 The Chiefs are the #5 seed in the AFC Playoffs and will open at the Indianapolis Colts on Saturday at 3:30pm. NewsRadio 1350 KMAN will join the game in progress from the Chiefs Fox Football Radio Network after K-State basketball.