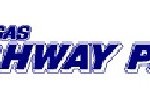 Update 10:00 Wednesday
Fort Riley officials have released details to KMAN regarding the Fort Riley soldier, who died in the accident on I-70.
Michalak was an automatic rifleman in the 1st armored combat team.  He was originally from Ursa, Illinois and had been in the army for three years.
Fort Riley officials commented, "we are heartbroken this happened, and are working to assist the family".
———-
Original Story
A Fort Riley soldier has died in an accident on I-70 in Ellsworth County. The Kansas Highway Patrol is reporting the death of  Calvin Michalak, 22, of Fort Riley.
According to the KHP, Michalak was driving a 2006 Pontiac G-6 westbound about nine miles northwest of Ellsworth when for unknown reasons, the vehicle entered the center median and struck the concrete bridge pillars. Michalak did not have a seat belt on.
The accident was reported shortly before 12:30 Tuesday afternoon.