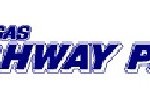 Two people were injured in an early morning accident in Geary county.
The Kansas Highway patrol reports a 2011 International Semi-tractor was westbound on I-70 nine miles east of Junction City and for an unknown reason entered the median. The driver, identified as 29 year old Courage Gbobo, 29, of Florida, attempted to steer back onto the roadway but the vehicle overturned and came to rest in the median.
Gbobo was taken to Geary Community Hospital for treatment. Gbobo did have a seatbelt on.
A passenger in the semi's sleeper berth, Madouya Awidamanossi, 40, of Georgia was taken to Stormont Vail in Topeka. He did not have a safety restraint or seatbelt on.
The accident was reported shortly after 1 a.m. Tuesday.