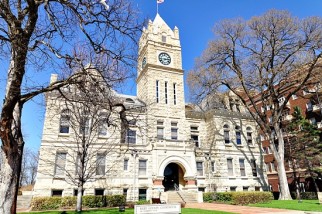 Two children in a rape and aggravated indecent liberties case will be allowed to testify by closed circuit television, outside the presence of the defendant, in a Riley County District court case.
According to Riley County Attorney Barry Wilkerson, Judge David Stutzman granted the State's motion to that effect, after deliberating on the matter for about two weeks.
Christopher Bates, 31, of Fort Riley faces three counts of rape, one count of aggravated criminal sodomy, and three counts of aggravated indecent liberties in connection with the case. He was arrested last September as a result of an ongoing investigation. According to Riley County Police, the crimes occurred earlier in the year and involved three females under the age of 12, who were known to Bates.