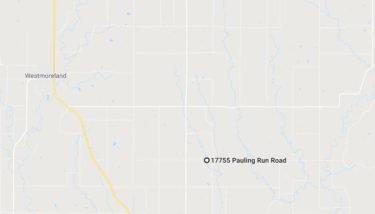 A portion of a road in Pottawatomie County southeast of Westmoreland is closed as a result of a bridge failure, according to the Northeast Kansas Regional Notification System.
The bridge over Adams Creek on Pauling Run Road failed Thursday, closing the road at the bridge to the west of Adams Creek Road. Pauling Run Road is a small, largely unpaved road.
Officials say traffic is limited to only local traffic between Wheaton Road and Adams Creek Road.
The bridge over Adams Creek, constructed in 1930, is a concrete slab bridge that spans about 20 feet. Pottawatomie County Public Works has plans to perform a bridge replacement project on Pauling Run Road in 2019.
Pottawatomie County Sheriff officials had no additional information when KMAN reached out. Public Works officials also were unavailable for comment.