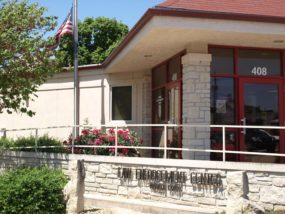 Wamego Police were involved in an aggravated kidnapping and burglary investigation early Tuesday, with an arrest made.  David Rojas, 31, was taken into custody in the 1800 block of Marsha Lane in Wamego following the incident, which originally involved a report of shots fired in the 300 block of Chestnut Street.
A news release from Wamego Police chief Michael Baker indicates officers and deputies arrived in the area of the report shortly before 5:30 a.m. Tuesday, and found a residence struck by gun fire. Occupants were not injured. A suspect of interest was developed during the course of the investigation which also involved the Pottawatomie County Sheriff's Department, leading authorities to the Marsha Lane address.
Charges against Rojas include aggravated kidnapping, kidnapping, aggravated assault, and aggravated burglary. The incident, which remains under investigation is described as an isolated incident. The Kansas Highway Patrol and Kansas Bureau of Investigation also assisted with the arrest.