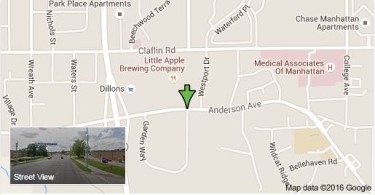 Riley County police and emergency crews were on the scene Wednesday evening, after a pedestrian was struck by a vehicle.
Officers found that a truck driven by 32-year-old Jessica Kohrs collided with 54-year-old Polly Gantenbein while she was in the roadway.
Gantenbein sustained an injury to the head and was transported to Via Christi Hospital by Riley County EMS.
The accident occured in the 2800 block of Anderson Ave. near the intersection of Garden Way and caused a delay in traffic.
No citations have been issued and officers continue to investigate the collision.