Former Rock Creek standout and now Oklahoma sophomore Liz Herrs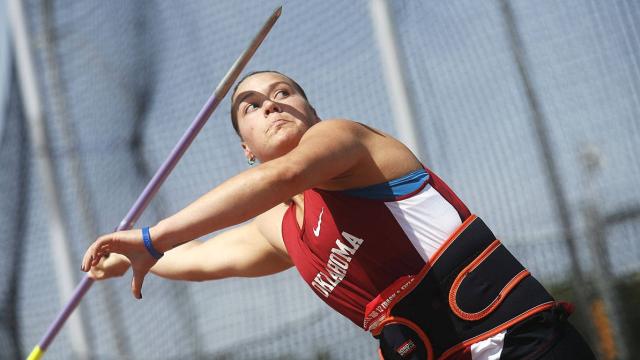 uncorked the top javelin throw in the country this season, and set a meet record at the Big 12 Championships with a toss of 189 feet, five inches on Friday in Lubbock, Texas.
Herrs bested her Sooner teammate Avione Allgood by just four inches on her final throw of the day to claim the league title.  Herrs has qualified for the NCAA national meet in Eugene, OR from June 11th thru the 14th.
In 2012, Herrs became the Rock Creek girl to win a Kansas Relays title and also claimed a 3A state championship under head coach Mike Zabel.
Click here for video of Herrs' Big 12 Championship winning throw…