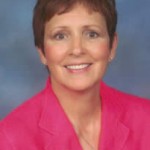 The Kansas Legislature narrowly passed a two-year state budget in the waning minutes of the 2013 legislative session.
State Representative of Manhattan, Sydney Carlin, says there was compromise on the budget, but she doesn't think it was enough, saying "there was still one we could have taken but did not, but it is still a $777 million tax increase over the next four or five years".
Carlin adds the entire increase will come from sales tax and changes to income tax deductions saying that "it is hitting people pretty hard. They are getting a tenth of a percent off of their income tax, but the sales tax starts on July 1". The sales tax will be 6.15%, and the income tax standard deduction will decrease from 9,000 dollars to 5500 dollars.
Carlin also stated that she feared public safety would be effected by these budget cuts saying that "we cut $5.6 million from the department of corrections. and that really devastates them because they did not really have it to give. $26 million was also cut from the courts, and also cut $300 million from the highway fund. It's a terrible budget, its just unreasonable".
A variety of other state programs received cuts in funding including a 1.5% across the board cut for Kansas State University, but the budget also includes 202 million dollars for NBAF. In addition, Research and Extension will receive a 9.5 % cut for the next two fiscal years.
On Friday at 1 p.m., the Seniors' Center will host area legislators, including Carlin and Tom Phillips, to review the 2013 legislative session. The event is free and open to the public.