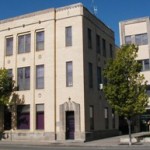 Monday's Riley County Commission meeting featured a short agenda, but a request was made for approval on a Family Planning grant.  Health Department Office Manager, Paula Pederson mentioned the grant would cover training for the new director, once one is appointed to the job.
Commission Chair, Dave Lewis commented, "this sounds like a no brainer to me".  Although Commissioner, Robert Boyd was absent, Commissioner Lewis and Commissioner Ron Wells approved the grant.
May 10th marks the deadline for the second half of property taxes.  County Treasuer, Eileen King took the time to remind people of the date, and provide information, during the meeting's press conference.  Options of paying include: mailing in a payment, visiting the county treasurer's office, or going online.  Bills can also be paid over the phone by calling 1-800-2-pay-tax. The jurisdiction code for Riley County is 2613.
King mentioned tag renewals for individuals with last names beginning in C or D are also starting soon.