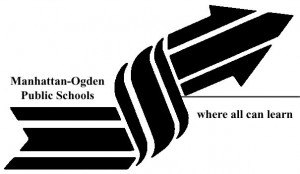 Kansas has been utilizing KITE (Kansas Interactive Testing Engine) in public schools.  The tests within the engine seem to be causing administration, and students, a few headaches.  For this reason, Executive Director of Teaching and Learning, Carol Adams brought this topic up during Wednesday evening's Manhattan/Ogden USD 383 School Board meeting.
According to Adams, the testing window for these assessments opened on March 10th, and the school district began testing students after spring break.  Several problems have cropped up with the software including-issues with logging in, when tests are submitted they do not go anywhere, test items do not appear for all students, and students receive error messages during testing.
Adams said these tests were supposed to have taken two periods to complete, but they have now taken four periods.  She mentioned it's incredibly frustrating, but students are handling it better than teachers.
"These are not problems we can fix in our district", Adams stated.  She mentioned other schools throughout the state are running into the same problems, and Wichita has even stopped portions of the testing until the state fixes these issues.
Adams also presented the last item on the agenda, regarding financial literacy legislation.
House Bill 2479 proposes that public schools begin teaching financial literacy skills at every grade level.
One part of the bill was amended last week, and Adams read it aloud as she found it humorous.  "The house committee amended the bill to require the state's standards for personal financial literacy to include instruction and training on the importance and execution of an effective professional handshake", Adams read.
———————-
The other item of new business on the agenda involved discussion of capitol outlay budget projects.
Director of Maintenance, Keith Noll shred some of those projects including-carpet at Ogden schools, replacing flooring at Frank Bergman, a new roof at Frank Bergman, Lee Annex upgrades, surfacing at the playground at Ogden, both middle schools need new intercom and clock equipment, and guard rail replacement at Bishop Stadium.