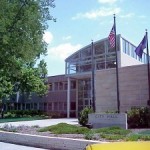 One popular topic that seems to be on every county and city commission agenda lately is growth.  This was also brought up during Thursday's Joint Manhattan City/Pottawatomie County/Riley County commission meeting, held at City Hall.
The Manhattan Urban Area Comprehensive Plan was the first item up for discussion.  Director of Community Development, Karen Davis led the discussion by providing informion on the reasons this topic was brought forward.  The growth with Fort Riley and Kansas State University were two major reasons.  Davis mentioned the board has discussed a late summer/early fall selection time.
Mayor Pro Tem, Wynn Butler recommended utilizing the MPO, as they deal with these types of items.  City Commissioner, Karen McCulloh did not think this would be logical, as the MPO deals strictly with transportation and the urban area planning board goes beyond just that.  Urban Area Board Member, Gary Stith said, "the MPO does not have the staff to do studies like these".
In terms of growth for Manhattan, the group discussed growing into Pottawatomie County.  McCulloh commented, "realistically, I think Manhattan's going to have to look east".  City Commissioner, Usha Reddi added, "Everything is growing faster than we expected.  At the same time, we need community input".
Pottawatomie County Commissioners, Pat Wiexelman and Gary Yenzer commented, if you move toward Pottawatomie County, you would have to expand roads out that direction.  Wiexelman brought up the Juniette project as an example, which was voted first in priority during a recent Kansas Department of Transportation meeting.
The group came to a consensus to move forward with this discussion, and get some numbers on growth.
———————-
The consolidation of Geographic Information Systems (GIS) was the last item discussed.  This item has been looked at during recent Riley County commission meetings.
Riley County IT/GIS Director, Robert Nall led the discussion.  City Commissioner, Karen McCulloh provided booklets of previous studies done in 1998, 1999, 2001, and 2008 on the same topic.
City Commission Mayor, John Matta said, "it's a very grueling process, having dealt with it in the business world".
Other members of the group brought up similiar situations.  Riley County Commissioner, Ron Wells mentioned a KCCA meeting las week where the discussion of combining city and county parks took place.  "Although you may save on a supervisor, you still need people mowing the same lawns, etc.", Wells commented.
Riley County Commission Chair, Dave Lewis brought up the recent switch in the health department when it came over to the county from the city.  Lewis commented on the "drop in the lack of trust" when the health department was decided on, because of the timing.
Butler was quick to disagree, saying the board had to do it at that time, or it never would have happened.  Lewis said, "I'm not saying it was a bad choice, I'm saying don't do it a week before the budget is due".  Lewis commented on the large work load and stress it put on the staff, especially the health department staff.
"My point is-be respectful", Lewis said.
The group came to a consensus to look into more ways to consolidate, such as training.