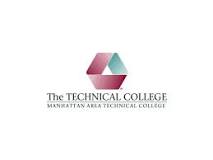 The Board of Directors of Manhattan Area Technical College (MATC) has joined the ranks of other institutions around the State by adopting a resolution to extend the prohibition against weapons on campus for a period up to four years, as allowed by Kansas statute outlined in the Senate Substitute for HB 2052 approved during the 2013 session.
The resolution, which the Board passed unanimously, will be forwarded to the State's Attorney General Office along with a description of the existing security measures in place and assurances that the extension will allow MATC time to discover resources to enhance its already existing security systems and security personnel.
Mr. Kevin Connell, Vice Chair of the Board, made it clear that this was a time for further planning and instructed the College to work to meet the demands of the revised law. Dr. Rob Edleston, President and CEO of MATC has met with local law enforcement on several occasions to discuss rapid response and first responder coordination and is arranging for additional training to enhance the existing processes and safeguards that are on campus.
As a former US Air Force military police and safety officer himself, Edleston is aware of the potential dangers that can exist when an organization does not prepare for the unexpected or the expected in more than anticipated. "It is the duty of all on campus to be vigilant and to know the safety and security requirements in the event something calls those into action." Edleston said. While it is not concealed carry by legally licensed persons that concerns Dr. Edleston, it is those who have not been vetted and trained and who would choose to break the law that will stretch both resources and the comfort level of those around them. "There will also need to be time, Edleston continues, for employees and students to culturally adapt to the concept of legally armed individuals sitting side-by-side in a classroom. The interesting paradox here is this; the person who truly practices concealed carry will remain anonymous to others around them, otherwise, it's not "concealed" carry, is it?"
Edleston will be a guest on KMAN's "In Focus" Wednesday morning.