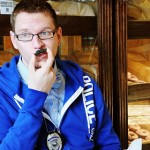 The Riley County Police Department has launched a new website!
RCPD Public Information Officer Matthew Droge announced the new website Thursday morning. He describes the site as "a hub of information intended to better communicate information and ideas to the public."
In addition to already established Facebook and Twitter accounts, Droge says the police department now has several avenues to inform the public of everything from road closurers and current crime trends to community relations events and spotlights on employees who make the community a better place to live.
There's also an interactive crime map and quick links to online reports.Another section features alerts, which could be anything from vehicles RCPD is attempting to locate, to missing children or family members, even disaster preparedness.