Jolene Kay Eickman Posted 5/3/2016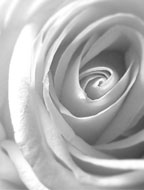 Jolene Kay Eickman, age 73, of St. George, died April 30, 2016, at Via Christi Hospital in Manhattan.
She was born August 5, 1942, in Wichita, Kansas, the daughter of Joseph J. and Darlene Evelyn (Freeburg) Morse, Jr.
Jolene graduated from Manhattan High School and from Manhattan Area Vo-Tech in bookkeeping.
She worked for Bell Telephone in Kansas City and Manhattan, for St. Mary Hospital in Manhattan, Olathe Medical Supply, and as a bookkeeper for a real estate company prior to working for 20 plus years as the desk clerk for Motel 6.
Jolene was a member of the First United Methodist Church and the Veterns of foreign Wars Auxiliary. She enjoyed bowling, crocheting and baking.
She was married to Richard Holsey and they later divorced. She was married to James R. Eickman on April 25, 2004, at the Christian Church in Westmoreland, Kansas. Jim survives of the home in St. George. Additional survivors include five children: Joye Roberts of Wichita, KS, Tony Pacelli of Colby, KS, Dawn Barnby of Lake City, IA, Angie Osborne and her husband Jimmy of Fountain, CO, and Sheri Butterfield of Idaho Falls, ID; three siblings: Robert Morse of Kansas City, KS, Jean Sutton of Manhattan, and Rick Morse of San Andreas, CA; 15 grandchildren, eight great-grandchildren and numerous nieces and nephews.
Cremation is planned with graveside services to be held at 2:00 P.M. Thursday at the St. George Cemetery with Reggie Melvin officiating.
Online condolences may be left for the family through the funeral home website at www.ymlfuneralhome.com.
Memorial contributions may be made to the American Diabetes Association or the Parkinson's Disease Foundation. Contributions may be left in care of the Yorgensen-Meloan-Londeen Funeral Home, 1616 Poyntz Avenue, Manhattan, KS 66502.
---
Margaret (Midge) Jones – Posted 5/3/16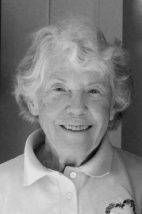 Margaret (Midge) Jones passed from this life May 1, 2016. She was married to C. Clyde
Jones for almost 68 years. Midge was born November 2, 1925, in Minneapolis, MN, to Carl and Annie Moren Scheldrup.
She attended high school in Edwardsville, IL, and graduated from Oberlin College in January, 1948. She married Clyde on June 14, 1948, and together they raised three children: Karen, Kristin and Clifton. The family moved to Manhattan in the summer of 1960.
Midge was a lifelong professional volunteer (her words!), serving in numerous capacities with organizations such as Girl Scouts; American Red Cross; local, regional and state library boards; Friends of Sunset Zoo; the Konza Prairie (as a docent); and Meals on Wheels.
She was an accomplished violinist and loved singing in choirs and choral societies throughout her adult life. She thoroughly enjoyed her membership in the Flint Hills Masterworks Chorale and her church choir.
Midge was an inspiring woman of faith and was a member of First United Methodist Church of
Manhattan, participating in the Chancel Choir and serving as a Stephen Minister.
She was a member of Chapter BD of P.E.O. and served as chapter and state president, and as a trustee of the International Educational Loan Fund for many years.
She lovingly hosted five young international exchange students, treating them as family and maintaining warm relationships throughout the years.
Midge was a devoted wife, mother and grandmother. She is predeceased by her parents, her brother John Scheldrup, and her daughter Karen Jones Prevette.
She is survived by husband Clyde, sister Jean (Walt) Heckelmann (Colorado Springs, CO), sister-in-law Carole Scheldrup (Lancaster, PA), daughter Kristin (Eric) Schoeff (Columbus, OH), son Clifton (Kim) Jones (Topeka, KS), eleven grandchildren – David (Bethany) Schoeff, Jonathan (Candace) Schoeff, Michael Schoeff, Daniel (Sarah Niedergall) Schoeff, Stephen (Aparna Baheti) Schoeff, Lisa Prevette (Chris) Ward, Tony Prevette, Laurie (Mikey Haddox) Prevette, Cook (Jaci Kettler) Jones, Caleb Jones, and Grace Jones –and seven great-grandchildren.
As her family, we will remember her for her devotion to her family and her faith, her love of books and music, her fondness for Manhattan and the Wildcats, and for her gentle nature and nearly constant smile.
Memorial services are being planned for a later date at the First United Methodist Church and will be announced when finalized.
To leave an on-line condolence for the family please visit the funeral home website located at www.ymlfuneralhome.com.
In lieu of flowers a memorial has been established for the First United Methodist Church. Contributions may be left in care of the Yorgensen-Meloan-Londeen Funeral Home, 1616 Poyntz Avenue, Manhattan, Kansas 66502.
---
 Jenny Lee Kellogg – Posted 5/3/2016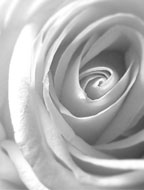 Jenny Lee Kellogg, age 69 of Olsburg, passed away Thursday April 28, 2016 in the Honstead House at Meadowlark Hills Retirement Community in Manhattan.
She was born on September 24, 1946 in Dunsmuir, California, the daughter of Melvin and Virginia (Newlan) Derr.
She was married to Sammy Lee Kellogg on December 31, 1965 in Aurora, Nebraska. He survives of the home.
Jenny was a homemaker and loved her grandchildren and spending time with her friends…
In addition to her husband of 50 years, she is survived by four children, Beverly Graves and husband Brad of Olsburg, Rene` Schmid and husband Lee of Spring Hill, Don Kellogg and wife Krista of Manhattan and Cyrena Kellogg of Gardner; three grandchildren, Victor Graves, Emma Kellogg and Jana Kellogg and two sisters, Melva Gressley of Mount Vernon, Missouri and Betty Jo Hamilton of Louisiana.
A celebration of life service will be held at 10:30 A.M. Saturday, May 7, 2016 at the Olsburg United Methodist Church with Pastors Dave Geisler and Laura Burnett officiating. Private family inurnment will be in the Olsburg Cemetery.
A memorial has been established for Homecare and Hospice of Manhattan. Contributions may be left in care of the Anderes-Pfeifley Funeral Home in Riley.
Condolences may be left for the family at www.pfeifleyfuneralhome.com.