Adam Duane Dallinga – Posted 5/23/2016
Adam Duane Dallinga, age 36 of Morganville, passed away Monday, May 16, 2016 at the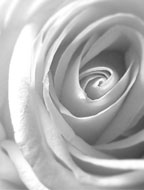 Salina Regional Health Center.
He was born on October 23, 1979 in Abilene, the son of David Duane and Cathy Marie (Jones) Dallinga. He was a talented musician, had many friends and was loved by many.
Adam married Joni Anderson in 2004.  They later divorced.
He was preceded in death by his father, David D. Dallinga in 2002 and his brother, David Benjamin Dallinga in 1990. He is survived by his mother, Cathy Cooper and husband Steve; four children, Tobie Ann, Addison Marie, David Benjamin and Madelyn Rae; two sisters, Kayla Crowder and family and Justina Briant and family; his girlfriend, Michelle Unrein and numerous aunts, uncles, nieces, nephews, cousins and friends.
Graveside services will be held at
10:30 A.M.
Friday, May 27, 2016
at the Riley Cemetery with Pastor Kevin Larson officiating.  Respect calls may be made anytime
Thursday
at the Anderes-Pfeifley Funeral Home in Riley.  The families will receive friends from
3 until 8:00 P.M.
Thursday
.
A memorial has been established for the Adam Dallinga Memorial Fund to be determined at a later date.  Contributions may be left in care of the Anderes-Pfeifley Funeral Home in Riley.
---
Dan Upson – Posted 5/18/2016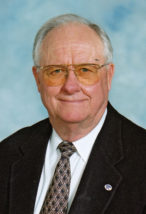 Dan W. Upson, DVM, age 86, of Manhattan, died May 18, 2016, at Via Christi Hospital in Manhattan from heart failure.
He was born July 30, 1929, in Hutchinson, Kansas, the son of William and Luella (Hutchison) Upson. Dan lived in Kansas all his life.
Dr. Upson graduated from Kansas State University with his degree in Veterinary Medicine in 1952. He was a member of the Beta Theta Pi fraternity. He later earned M.S. and Ph.D. degrees from Kansas State University in Veterinary Medicine.  Dan owned a veterinary practice in Pretty Prairie, KS for six years. Later he enjoyed a fruitful career as professor of pharmacology (College of Veterinary Medicine) and anatomy and physiology (College of Agriculture) at Kansas State for 35 years.  Dan also served as the Director of the Veterinary Teaching Resource and Veterinary Educational Services and Outreach. He continued to guest lecture as a Professor Emeritus for many years. Dan was a member of numerous honorary and professional societies, including the Academy of Veterinary Consultants, the Kansas Veterinary Medical Association, the American Veterinary Medical Association, and the American Association of Bovine Practitioners. He provided consultation, leadership, and lecturing in a variety of contexts, including corporations and educational organizations. Dan served a variety of leadership roles throughout the University and in K-state Athletics, and was himself a student-athlete during his undergraduate program. Dan authored numerous publications, including a textbook Upson's Handbook of Clinical Veterinary Pharmacology.
Dr. Upson served on the Board of Directors of the Kansas State Alumni Association, and was their President for one term. Dan received numerous awards and honors, including the Kansas State University Norden Distinguished Teaching Award on three different occasions, the KSU Alumni Association Medallion award, and Kansas Veterinary Medical Association Veterinarian of the Year.
More important than any of his accomplishments, Dan loved his family and friends and loved and enjoyed life! Dan enjoyed officiating football as a back judge in the Big 8 conference for 20 plus years.  Among his passions were fishing and boating, and teaching his children and grandchildren to fish and water ski. Dan was beloved by his family, friends and students. He was a member and elder at the First Presbyterian Church.
On December 23, 1959, in San Diego, California, Dan married Stephanie Ann Clayton.  Mrs. Upson survives of the home.  Additional survivors include three children: Connie Johnson and her husband Tom of Calistoga, CA, Ron Upson and his wife Jonna of Louisville, KY, and Elizabeth Wourms and her husband Steve of Dayton, OH; five grandchildren: Sabrina and Alexis Johnson, Lisa McGarry and her husband Jon, Jacob and Joe Wourms; and two great-grandchildren: Emma and Liam McGarry.
Dan was preceded in death by his parents and one brother, Donald Upson.
Cremation is planned with memorial services to be held at 2:00 PM Monday, May 23rd, at the First Presbyterian Church, Manhattan, with Reverend Kati Collins officiating.
Online condolences may be left for the family through the funeral home website at www.ymlfuneralhome.com.
Memorial contributions may be made to the KSU Foundation for the Food for Thought Lecture Series in the College of Veterinary Medicine (established in honor of Dr. Upson) or the American Heart Association.  Contributions may be left in care of the Yorgensen-Meloan-Londeen Funeral Home, 1616 Poyntz Avenue, Manhattan, Kansas 66502.