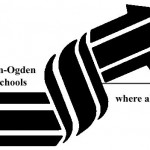 Three local USD 383 schools sent out letters to parents Tuesday involving strangers approaching students.
Eisenhower Middle School, Lee Elementary, and Northview Elementary have sent letters home to parents after an incident occurred very late Friday night.
This is the note parents received:
Parents and Guardians,
We would like to bring the following incident to your attention. On Friday, February 28 th , an elementary student encountered a stranger in a black car on Walters Drive who beckoned him to the vehicle. Fortunately, the student was a quick thinker and ran home. The incident was brought to the attention of administration today (3-4-14) and RCPD was notified.
We encourage you to have a conversation with your child(ren) about the importance of being alert to one's surroundings and never approaching the car of a stranger. Please be sure to notify RCPD if you have concerns about any unusual activity in your neighborhood.
Thank you
Riley County Public Information Officer, Mat Droge said police were made aware of the suspicion.  He mentioned there were no overt acts made by the stranger to coax the child into the vehicle, nor is there any evidence to support any sort of pending crime.