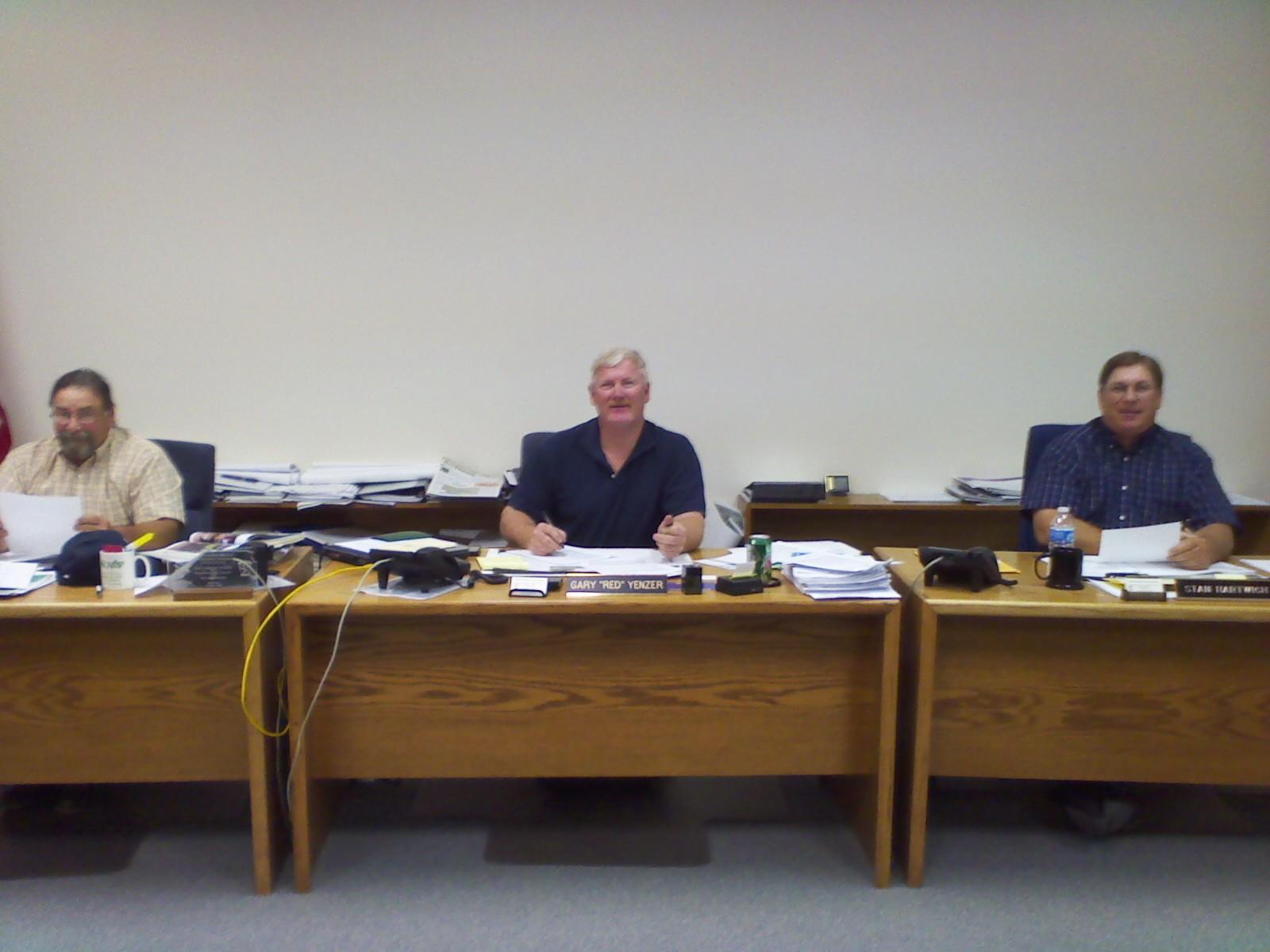 For some time, Pottawatomie County has been contemplating the idea of consolidating the fire districts across the county.  At Monday's meeting, they look to be on the right track as seven districts expressed their acceptance to the idea.
Districts 1, 2, 4, 6, 7, 8, and 10 have all agreed to join the consolidated fire district.
During the hearing held Monday, Robert Reece, County Administrator, talked about the benefits that would come from this including the greater training opportunities, the efficient management structure, the standardization of equipment and others.
Among those in attendance of the hearing, Mike Pinich, of Havensville, Doug Griffitt, of St. George, Don Cassel, of Olsburg, and George Gier, of Wheaton, all echoed the idea this would be a "better fit" for the county and for the districts themselves.
Stan Hartwich, commissioner, explains "it just makes sense to save money" in response to the consolidation idea.
The commission also had their weekly update for the Justice Center and site work can be seen being done on the outside of the building as sidewalks have been poured and some gutters are in place.
A representative from Big Lakes come in with their report and request for consideration during the budget planning.
According to Lori Feldkamp, president, they have lost an important grant given by K-DOT and are in need of some additional assistance.
Feldkamp requested an additional 2% to be included in their budget request.
The commission had their asphalt bid letting and Shilling Construction was the apparent low bid.
They had $561,631.20 compared to their competitor whose bid was $667,766.60.  Both of these were less than the engineer estimate of $719,664.50.
Leu Lowrey, public works director, recommended the commission take the bid from Shilling Construction.
The City of Olsburg also had a request to make from the commission as it has come to their attention that their city park is not within city limits.
Therefore, Bernard Irving, city attorney, requested that the commission approve their island of annexation to incorporate the park in the city limits.
The commission approved the motion unanimously.