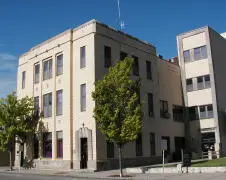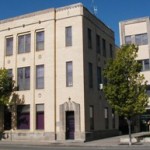 It appears several grant application deadlines are approaching for a few Riley County departments.  During Monday's county commission meeting, the commission viewed the requests and approved them all.
Nursing Supervisor, Linda Redding asked that the Healthy Families Grant renewal letter of intent to apply for the grant be signed.  This grant money is used for the Riley County Health Department's family connections home visiting program.
In order to illustrate the importance of this program, Redding asked Health Families participant, Chester White to attend the meeting to share his story with commissioners.  White is a father to a two year old boy, and his partner helps him in raising the child.  As he is a first time parent, he decided to utilize the program to ensure that he "wouldn't do anything wrong".  He mentioned he knows there will be some difficult questions the young boy will have in the future, like "why is there no mother?", and he will have to answer them.
The program allows White to receive home visits from Public Health Nurse, Patti Grub until the boy is three years old.  He mentioned he has greatly benefited from these visits.
The commission thanked White for sharing his story, and approved to sign the grant renewal.
———–
Community Corrections Director, Shelly Williams also received approval after requesting  that her annual comprehensive grant applications for juvenile and adult services be signed.
———–
Only one other item was approved on the agenda, which involved a mobile command post that will be sent to Wamego for the Kansas Sampler Festival.
———–
Several upcoming events and programs were highlighted during the meeting's press conference.  Some include- Grow Green Match Day on May 6th and Mental Health Month for all of May.