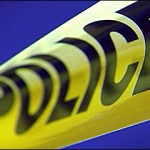 After weeks of investigation, a press release was issued Tuesday morning regarding an arrest made in a sexual exploitation of a child case that was filed in November.
Harold Heilman (36) of Manhattan, was arrested at his home in the 2500 block of Farm Bureau Road for the listed offenses of sexual exploitation of a child and electronic solicitation.  Both of these crimes are classified as felony level and resulted in Heilman's bond being set at $50,000.
Throughout the investigation, police found that these crimes stemmed from an online relationship between Heilman and a 14 year old female, who resides out of state.  The crime involved sexual conversation and the solicitation of photographs containing the victim's image.
The Riley County Police Department would like to remind the public that with advances in communication technology, it is now easier than ever to send correspondences and photographs, and these devices can be used to facilitate these and similar crimes.