College coaches don't get the luxury of a waiver wire like their pro counterparts, so it's a rarity when a player is added to the roster at mid-season.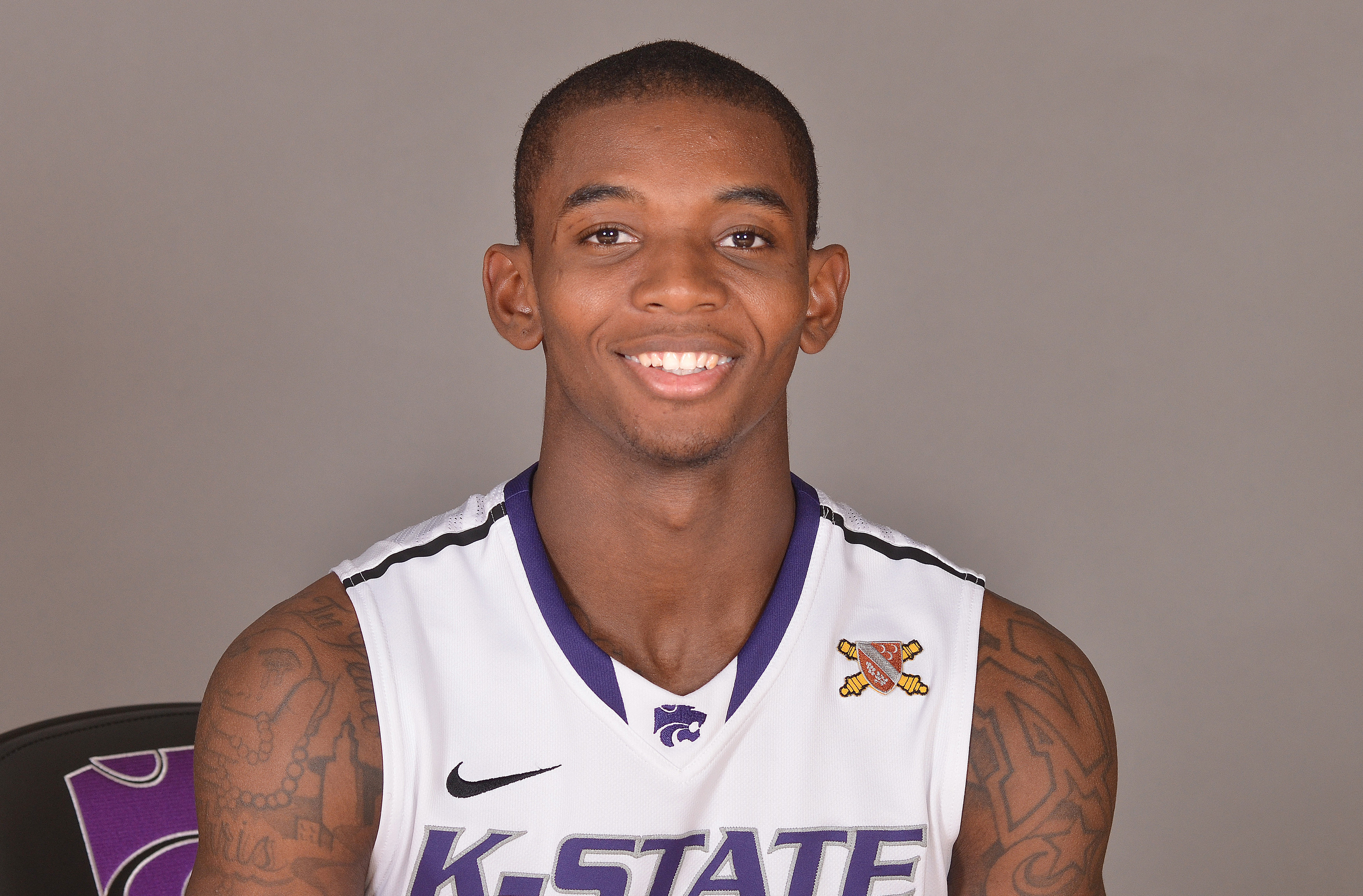 But, the K-State men's basketball team will bring point guard Jevon Thomas into the fold after he became academically eligible at the conclusion of the fall semester.
The 6-0, 180 pound Thomas is a former four-star guard according to Rivals.com, who's been on the K-State campus since March. He worked out with the Cats over the off-season, but wasn't able to participate once practice began.
"Whatever the NCAA has allowed us to do, he's been at training meals and anything like that," K-State coach Bruce Weber said. "We try to have him in our office every day, he's probably up there more than anyone. These guys see us so much, they don't want to come up here all the time. Jevon doesn't have that same interaction on a three-hour basis every day (at practice)."
Thomas can take part in team activities for the first time on Saturday when K-State heads to Wichita to play #15 Gonzaga. Weber has previously stated that Thomas won't play against the Bulldogs, but when might he see the floor?
"It took Thomas Gipson two or three games (after coming off injury)," Weber said. "Each guy is a little different. If we can get him back in three or four games, where he feels like he's a part of (the team) and it makes sense, plus if he acclimates himself to our team and we embrace him. I think it's positive."
The New York City native will have to mesh with his K-State teammates, but he's not a stranger to all of them. Thomas played in the same AAU program, the New York Gauchos, as current Wildcat seniors Shane Southwell and Omari Lawrence.
"I probably heard of Jevon when I was maybe around 14 and he was 11," Southwell said. "He was one of the better players in New York at an earlier age. Then when was I was 16, he was playing for the Gauchos' 14-and-under team. He's matured a lot since then, he was kind of a loose cannon then. Still to this day, he's a loose cannon, but a better loose cannon."
There's no denying Thomas' game, featuring plenty of speed and athleticism that K-State doesn't have currently at point guard.
"He can get to the lane," Southwell said. "He's sort of like (Russell) Westbrook, but he doesn't look to score as much. He looks to get in the lane just as much as Westbrook, but kicks it out a little bit more and is a better passer. He has that same passion, which is good for any team."
As the holidays near, Weber says playing college basketball will be like "opening up that package on Christmas morning."
K-State hopes Thomas can be the gift they need as they push towards Big 12 conference play in early January.
The Cats will clash with #15 Gonzaga on Saturday afternoon at 2:30pm at Intrust Bank Arena in Wichita. You can hear the game on 101.5 K-Rock starting with pregame at 1:30 from the K-State Sports Network.
Stay connected to all things KSU on the go just text EMAW to 88474
For full video wrap-ups, including analysis, highlights, coaches & player interviews of K-State Football & Basketball check out PowerCatGameday.com