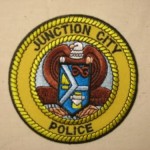 Junction City Police have released the name of the victim in the home invasion case KMAN previously reported on.
The shooting victim has been identified as Jose M. Paz (22) of Junction City.  The autopsy was scheduled for 2:00 Tuesday afternoon, and the incident is still under investigation.
The Junction City Police Department is encouraging anyone that may have information about this incident to contact the department at 785-762-5912, or the crime stoppers line at 785-762-8477.
Original Story:
Junction City police say a person was shot to death during a home invasion. A second person at the apartment suffered minor injuries and declined treatment. Authorities say police and emergency medical personnel found the two people after they were called to the apartment this morning.