The college basketball world and K-State fans were caught completely off guard when sophomore guard Angel Rodriguez announced on Monday night that he would be transferring from the Wildcat program.  Rodriguez said in a statement from K-State, he would like to transfer to a school that would allow him to be closer to his mother and two brothers, who live in his native San Juan, Puerto Rico.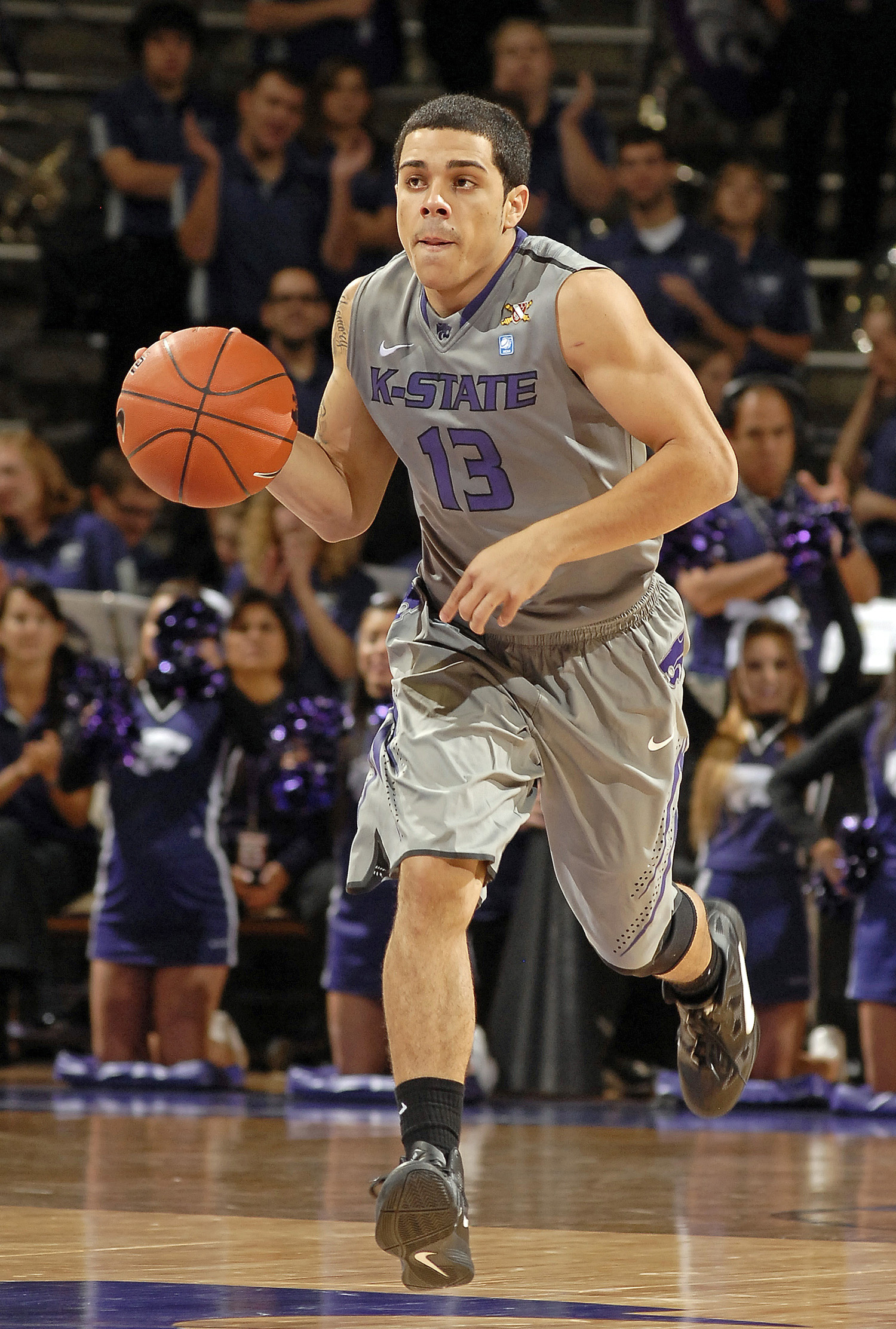 The big question is where Rodriguez will continue his college career after sitting out a year due to NCAA transfer rules.  Alex Kline of The Recruit Scoop at Rivals.com speculates the most likely scenario would be a return to the Sunshine State, where Rodriguez played his high school ball at Dr. Krop in Miami.
"The word out there is he wants to be closer to his family to Puerto Rico, where else could he go than a school in Florida?" Kline told SportsRadio 1350 KMAN.  "It's been rumored that Miami, FL or Florida or USF could possibly get involved, as well as maybe Florida Gulf Coast with (new coach) Joe Dooley's connections to the Kansas area."
Dr. Krop head coach Shakey Rodriguez spoke to the Miami Herald on Tuesday, and he believes his former point guard is coming home.
"As far as I know, he hasn't had any conversation with UM yet, but he's made it clear he wants to play in Florida, and preferably in Miami," said Shakey Rodriguez, who coached Rodriguez [no relation]at Krop and AAU. "The question now is who will reach out to him? Will it be Miami, USF, the Gators? I'll do whatever I can to help. I know he wants to do this quickly.''
The NBA Draft early entry eligibility deadline is this Sunday, April 28th for college prospects to leave school early, which could help out Angel Rodriguez.
"If Shane Larkin does enter the draft at Miami, then a spot becomes open," Kline said.  "That could be a real interesting situation for the Hurricanes if they want (Rodriguez).  That's a great fit if that does happen, but it all depends what Larkin decides."
Shakey Rodriguez tells the Herald that Angel Rodriguez's next school won't hinge on Larkin's decision whether to go to the NBA.
"He'd love to see Shane stay and play in the backcourt with him," Shakey Rodriguez said. "He has great respect for Shane and the UM program. I think it would be a great fit."
Had Angel Rodriguez returned for his junior year at K-State, he undoubtedly would've been one of the best players in the Big 12 coming off a second team all-league selection.  Among returning players, Rodriguez was first in assists (5.2 per game), assist-to-turnover ratio (2.2), and free throw percentage (82.6 percent).  Rodriguez would rank third in steals (1.5 per game) among returners, tied for third in three-point field goals made (55), fifth in three-point field goal percentage (34.4 percent), and tenth in points per game (11.4).
"It seemed a little strange that Angel is making a decision this late in the process, especially in April, but it happens," Kline said.
Rodriguez's departure leaves K-State with two remaining scholarships for the 2013-14 season.  The Cats have four players signed for next season, guards Marcus Foster and Jevon Thomas, along with forwards Wesley Iwandu and Neville Fincher.  DMVElite.com is reporting that guard Nigel Johnson of Upper Marlboro, MD committed to K-State over the weekend.  Johnson plays AAU ball for DC Assault, which was also the home to a number of former Wildcat standouts such as Michael Beasley, Rodney McGruder and Jamar Samuels.  Kline says that K-State assistant coach and Maryland native Chester Frazier headed up Johnson's recruitment, who is a former George Washington commit.
To hear the complete interview with Kline, tune to SportsRadio 1350 KMAN for "The Game" at 4:30pm.
Stay connected to all things KSU on the go just text EMAW to 88474
For full video wrap-ups, including analysis, highlights, coaches & player interviews of K-State Football & Basketball check out PowerCatGameday.com