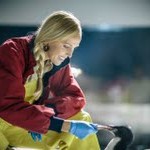 A few months ago we were telling you about a former Manhattan Broadcasting employee who was one of the finalists for a position with the Mutual of Omaha Wild Kingdom. Now Reggina Busse is trying for a new position with a U-S based travel website known as Jauntaroo–and that has her travelling in Turkey and sharing her experiences.
She has a video of her Turkish travels on the Jauntaroo website as one of 50 contestants for the group's "Best Job around the World" competition. The winner receives $100,000 as the website's Chief World Explorer, who would travel the world for a year and create content for the website.
Jauntaroo is a U-S travel-based website, featuring customized trips.
Busse asks that you log onto  http://www.bestjobaroundtheworld.com/submissions/view/12649  –find her video, and "like" it. "Likes" can be sent in daily up until October 21st.