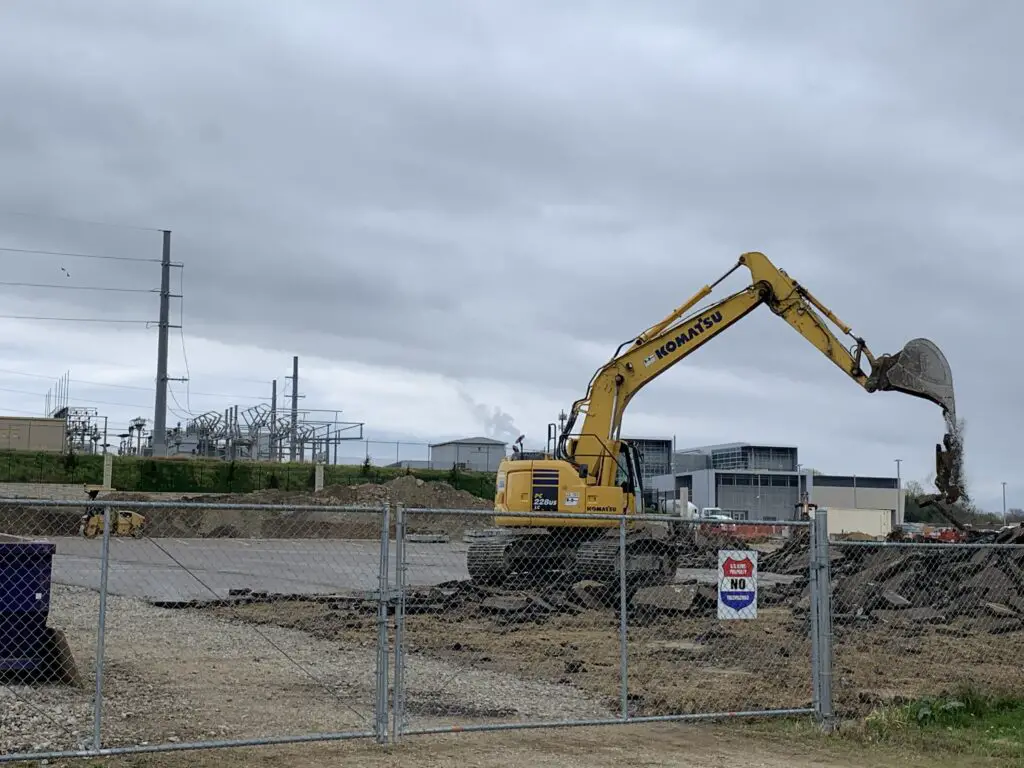 The construction timeline for the National Bio and Agro-Defense Facility is being delayed due to the ongoing COVID-19 pandemic.
The Department of Homeland Security and US Department of Agriculture announced jointly the NBAF facility which had been projecting a December 2020 completion date and a May 2021 commissioning, will shift. NBAF Program Manager for DHS Tim Barr.
"We are forecasting approximately a 2-and-a-half-month shift in those milestones, but given the current uncertainties we're dealing with, we're unable to peg new dates for when those actions will be complete.
Barr says work is ongoing with 200 to 250 people on site per day. The contractor hired has implemented social distancing measures during construction where possible. For those areas where it's not possible, workers are required to wear protective face gear. Construction work is exempt under Gov. Laura Kelly's stay-at-home order which bans non-essential business and activity. Barr says they shouldn't incur any significant financial hits as a result.
"Right now we are forecasting that we can accommodate costs associated with these scheduled impacts with our current funding and the overall project's cost baseline of $1.25 billion," he said.
Not many activities are being impacted, but Barr says with so many critical activities that must be completed still, it becomes a challenge for officials to meet the current timelines. Some of the challenges include testing that must take place. Some of the employees who would conduct such testing can't travel due to current coronavirus-related travel restrictions in other states.
The delay also impacts the hand off of the facility from DHS to USDA.
Construction is about 90 percent complete, according to Barr.