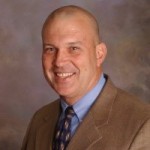 After 15 years of service, Kansas 4-H Foundation, Inc. President and CEO, Gordon Hibbard has announced his retirement.  This is the full statement Hibbard shared with KMAN:
"I recently announced to the Kansas 4-H Foundation's Board of Trustees that I will retire from my position as President/CEO by the end of the year.
While I'm grateful to the Foundation's trustees and staff for their support, it is time for me to step aside.  I want to pursue other interests and allow someone else the opportunity to provide leadership for the Foundation's work.
The Kansas 4-H program is an important part of our state's cultural, educational and leadership fabric.  It is also an important part of my family's life.  I appreciate the beneficial partnership that exists between the dedicated extension professionals and the private sector effort provided by the Foundation.  It is my hope 4-H will grow and thrive through the decades ahead.
It has been an honor to serve the youth of Kansas during my 15 years with the Kansas 4-H Foundation.  I am humbled by the support that so many Kansans, especially our trustees, professionals and supporters, have provided our efforts.
I extend my appreciation and thanks to all who have contributed to our success."