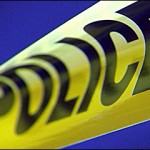 Update from Woodrow Wilson staff: As of 9:45am, Woodrow Wilson students will be returning to their school via bus in
the next 20 minutes. We received the all clear from first responders
to let students and staff back into the school. No explosives were
found inside of the building.
_________________________________________________________________________
This morning as students were coming into school, a student told a staff member at Woodrow Wilson that another student told him that he had placed a pipe bomb inside of Woodrow Wilson. Woodrow staff called the Manhattan Fire Department (MFD) and RCPD — both agencies have responded. Woodrow Wilson students and staff have evacuated to Bluemont (everyone is safe and warm inside of Bluemont). MFD and RCPD are currently doing a sweep of Woodrow Wilson and starting the investigation process.
 Woodrow students and staff will stay at Bluemont until we receive additional information from MFD and RCPD. Parents do not need to pick up their student(s) at this time.
 Woodrow Wilson staff have stated that "We take the safety of our students, staff and schools very seriously. This is why we do drills and training. We know it is extremely cold outside today. That is why we evacuated to Bluemont instead of having the students outside while first responders swept the building".
KMAN will provide more information  as we get reports from first responders.